Turning Your Ideas Into a Designed Reality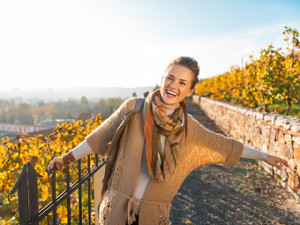 We listen carefully to what our clients want, as well as their constraints, to find the solution that will work best for them. Whether you need to transform your backyard or make public land more accessible, we'll help you do it. We're environmentally conscious, and have all the right tools to deliver a top quality architectural design.
Here is what our clients have said about working with LAND Architect Studio…
We retained Joe's services early in the planning stages for construction of a new home. Joe's expertise added tremendous value including site planning, hardscape and landscape planning, retaining wall details, and drainage. He was easy to work with, followed through on details, and created a design within our budget. The end result exceeded our expectations and Joe's contributions were significant.

Barbara Jeanneret
I've worked with Joe on several commercial and residential projects and have been impressed every time. Joe pays close attention to the details while also keeping an eye on overall project scheduling and budgeting. Beyond all that he's just a good guy and a pleasure to work with.

Jonathan Hicks - Principal Engineer, JVG Civil Engineering, Inc.
We are thrilled with the design Joe worked out for us. He spent the time to get to know what things we liked and what we were after. The design he created was above and beyond our expectations and it addressed all the things we wanted to avoid as well as what we wanted to have. His ideas and patience created a design we can't wait to install!

Donna G. - Stone Mountain, GA
I have worked with Joe on a number of projects over the past three years. These projects go smoothly due to the detail. Joe knows the needs and expresses those well. I always look forward to working with him.

Daniel Conroy - Land Surveyor at Conroy & Associates P.C.
This was an excellent experience and I was extremely pleased with the landscape design. The Architect listened to my ideas, was very patient and provided ongoing consultation during the implementation phase.

Barbara C. - Atlanta, GA
Joe is easy to work with. Very professional and thorough. After listening well to what I wanted and what the county regulated, he presented a very precise architectural design that I am looking forward to installing.

Deborah T. - Lawrenceville, GA
We were very impressed with the attention to detailed & knowledge about landscaping and what he could offer us. We will be sure to pass his information along to others of that caliber should they want an architect or designer for a detailed Site Plan or drawing.

- Lawrenceville, GA